If you've suffered injuries due to an accident or someone else's negligence, you deserve dedicated legal representation to help you navigate the complexities of your case. At Ben Roberts Legal Group, our Modesto personal injury lawyers are here to fight for your rights and help you secure the compensation you need for your recovery.
Why Choose Our Modesto Personal Injury Lawyers?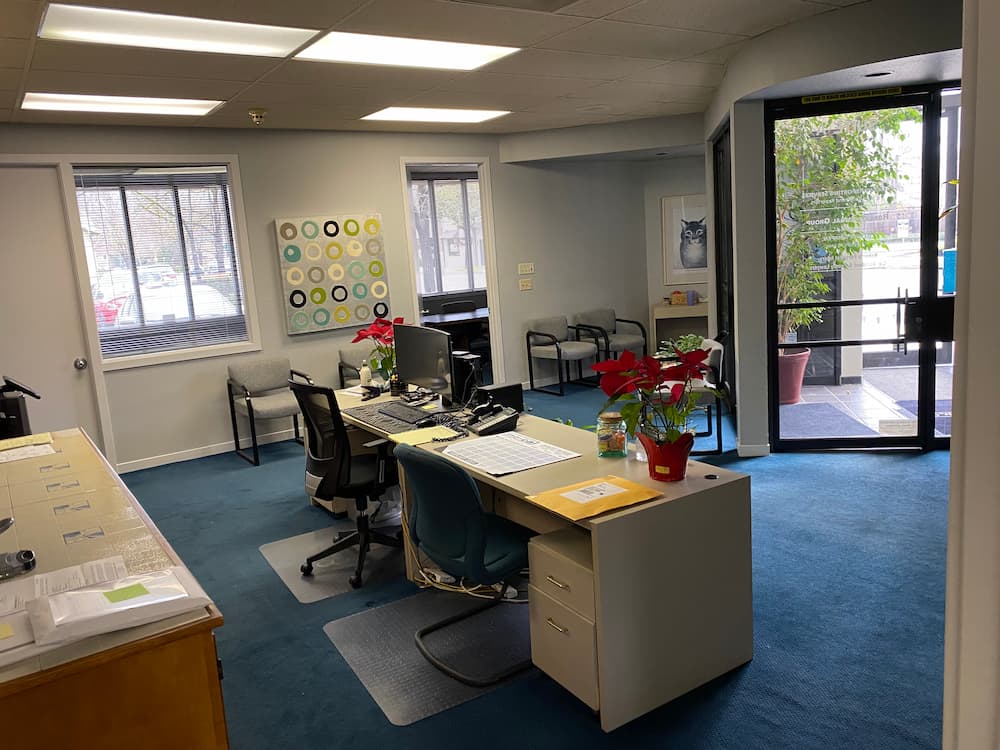 Exceptional Results with a Tailored Touch
With a robust legacy of delivering favorable results in diverse personal injury scenarios, our legal team's prowess spans from navigating minor accidents to handling catastrophic injuries. We recognize the distinct nature of each injury, ensuring our strategies are meticulously crafted for every client. We closely collaborate with outside experts and use all available resources to gather evidence and chart a course designed to maximize your compensation.
Unyielding Representation and Advocacy
While insurance entities and adversaries often seek to belittle your claims, we stand as your steadfast shield. Our commitment is to preserve and assert your rights with vigor. Should negotiations reach an impasse, our readiness to present your case in court remains unwavering, all in the pursuit of the justice you rightfully deserve.
A Commitment to Your Cause: No Win, No Fee
Legal expenses should never be a barrier to justice. Our Modesto car accident attorneys are dedicated to ensuring you experience no upfront financial strain, thanks to our contingency-based fee structure. Put simply, our compensation is intrinsically tied to your success: if we don't secure a victory for you, you owe us nothing. This empowers you to pursue justice with complete peace of mind.
Our Downtown Modesto Law Office
Car Accident Lawyers Modesto, CA
Roberts Personal Injury & Car Accident Lawyers
1301 G St.
Modesto, CA 95354
Phone: (209) 488-5210
Available 24/7
Additional Neighborhoods We Serve Near Modesto
We are proud to offer comprehensive legal services to Modesto and many other surrounding communities, including:
Ceres (95307), Turlock (95380), Riverbank (95367), Oakdale (95361), Salida (95368), Escalon (95320), Waterford (95386), Hughson (95326), Empire (95319), Keyes (95328), Denair (95316)
Personal Injury Cases We Handle in Modesto, California
Navigating the aftermath of an accident can be challenging. Our team of dedicated Modesto personal injury attorneys is equipped and ready to represent you in various types of cases:
Modesto Car Accidents: If you've been in a car accident as a driver, passenger, or bystander, the repercussions can range from physical injuries to emotional distress. Our Modesto car accident lawyers aim to address every aspect of your case, from medical bills and property damage to lost wages and pain and suffering. We work hard to ensure you receive the compensation you deserve.
Modesto Truck Accidents: Accidents involving commercial trucks often present more complex legal challenges due to the potential involvement of various parties – from drivers to their employers or equipment manufacturers. As a top-rated truck accident attorney in Modesto, we'll investigate thoroughly to hold all responsible parties accountable, covering medical expenses, property damages, lost income, and more.
Modesto Motorcycle Accidents: Motorcyclists face increased risks on the road, and accidents can lead to serious injuries. Our motorcycle accident lawyers understand these unique challenges and will work to secure compensation for all related medical and repair expenses.
Modesto Bicycle Accidents: Accidents involving cyclists can arise from multiple causes, such as distracted drivers or unsafe road conditions. Our bicycle accident attorneys near you have the knowledge to handle bicycle accident claims effectively, ensuring that you're compensated for all related medical and repair costs.
Modesto Pedestrian Accidents: Pedestrian incidents can lead to severe injuries with long-term implications. As a top-rated pedestrian accident lawyer near you, we are committed to supporting your recovery by helping you get the necessary financial support for medical treatments, therapy, lost earnings, and more.
Modesto Slip and Fall: If you've suffered injuries from a slip, trip, or fall due to unsafe conditions on someone else's premises, it can result in both physical and financial strain. As a slip and fall injury attorney, we will work diligently to determine liability and ensure property owners or managers are held accountable for your injuries and related costs.
Traumatic Brain Injuries: Traumatic brain injuries can have profound, lasting impacts. Whether caused by a fall, vehicle accident, or another event, our traumatic brain injury lawyers will work to get you the compensation needed for ongoing medical care, lost wages, and other related expenses.
Modesto Rideshare Accidents: Accidents involving rideshare platforms like Uber and Lyft come with their own set of legal challenges. As an experienced rideshare accident lawyer, we will ensure you're compensated by the right parties, be it the driver, rideshare company, or another involved party.
Modesto Spinal Cord Injuries: Injuries to the spinal cord can drastically change one's life, resulting in huge medical bills and potential long-term care requirements. The focus of a spinal cord injury attorney near you is to help you secure the necessary financial support to manage these challenges.
Modesto Car Accident Attorneys Near You
Modesto, a central hub in California's Central Valley, sees a not-insubstantial number of accidents due to negligence. In one recent year, Modesto alone recorded 1,726 vehicle & car accidents that resulted in fatalities or injuries. These included:
96 pedestrian-involved accidents
67 bicycle accidents
174 speed-related crashes
151 hit-and-run crashes
203 drunk driving crashes involving alcohol
Stepping out a bit broader to Stanislaus County, where Modesto is located, the numbers grew. The county registered an average of 3,141 car crashes resulting in injury or death. Alarmingly, an average of 196 of these accidents are attributed to distracted driving, underlining the growing threat of phone usage and other distractions behind the wheel.
While these figures are distressing, our Modesto car accident law firm also recognizes that injured accident victims are more than just a number. Every accident has a story behind it, and our car crash lawyers in Modesto are committed to getting to the bottom of your case to determine how we can best serve you during your time of need.
Total Fatalities and Injuries in Modesto, CA from 2009 to 2020
Source: ots.ca.gov
How Our Modesto Personal Injury Attorneys Can Help
When you're injured, perhaps the last thing on your mind is hiring a lawyer. Understandably, you may feel pressed to think about your injuries, your medical bills, and a slew of other complexities resulting from the accident. However, you deserve to know that you are entitled to seek compensation, and rather than add to the burden you feel after an accident, a personal injury lawyer can help alleviate your mental load and will, in fact, help ensure that the path moving forward is as optimal as possible under the circumstances. By fighting for your full and fair compensation, our lawyers can help ensure that your rights are protected now and in the future.
Your Injuries May Be Worth More Than You Think
At Roberts Personal Injury & Car Accident Lawyers, we recognize the nuances involved in evaluating the true value of a claim and understanding the short-term and potential long-term repercussions of an injury. Our car accident attorneys near you will thoroughly assess the entirety of the incident, gather pertinent evidence, consult with medical and economic experts, and determine a fair value for the case. We then tirelessly advocate on behalf of our clients, whether that means negotiating with insurance companies or, if necessary, pursuing justice in court.
Get Started with a Free Consultation
Your journey towards recovery starts with a conversation. Contact the Modesto personal injury lawyers at Roberts Personal Injury & Car Accident Lawyers today for a free consultation. We'll discuss your case, answer your questions, and provide guidance on the best steps to take. Book your free consultation by calling us at (209) 488-5210 or using our online form.
Don't let your injuries define your future. Let us fight for your rights and fair compensation while you focus on your recovery.